Real Estate Agent Training
Every agency wants to increase their bottom line. Your agents must be the best-trained real estate professionals available to the consumer. Brokerages nationwide can benefit from our 50+ years of experience by utilizing our customizable in-house training and motivational sessions.
Real Estate Brokerage, A Management Guide
(NRE-CC-06)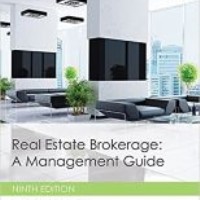 Dates & Times:
Description
This course will explore such fundamental issues as business planning, financial management, marketing and advertising, and professional ethics as well as law of agency, antitrust and other laws, including state regulations that serve to protect the public.
Course Price: $600.00
Textbook required for this class, purchased separately
Order a Copy of Your Certificate
Description
Need a replacement for an NREI training certificate? Copies are available.
Price: $25.00